Behind every strong small business is a strong marketing process!
Marketing has changed.
And so have customers.
But has your small business or organization?
What's the difference between the confident business owners and professionals who lead growing businesses and those who can't get out of survival mode?  It all comes down to this:  All successful businesses have a clear marketing strategy that makes everything they do more effective.
Unfortunately, many busy small business owners and professionals get so caught up in tactical daily marketing execution like building a website, sending emails, tweeting, advertising, optimizing a landing page, blogging and so on, that they are not taking the time to work on the decisions that'll improve the performance of their tactics.
Where does this leave your small business or organization? 
You might feel frustrated and overwhelmed because you lack the marketing knowledge, plan, or internal resources needed to guide you along the way. You may even question the impact your current website, social media, email, and advertising has on your bottom line. And you are sick and tired of promoting the same message of "free consultation" and "best service" as every other competitor does.
You know something needs to change.
But don't worry.
We won't let that happen to you.
We are on a mission to change the way small companies market and grow by approaching marketing as a process. Developing the strategy, building the marketing action plan and then orchestrating the implementation of that plan.
With our strategic approach to developing a strong marketing strategy, building a marketing action plan, and the additional support to orchestrate implementation, business owners and organizations can gain control, guides priorities, increase sales, transform the customer experience and GROW.
Through our training, and consulting, we show small businesses how to rise above the competition and mediocrity to become the most trusted resource and obvious choice in the industries they serve.
Your Free Marketing Education:
Today, Indispensable Marketing brings you marketing information that will help you think and approach marketing in a different way to drive business results. What can you expect?
It's not (just) about Online Marketing.
It's not (just) about Social Media or Mobile.
It's not (just) about Blogging, Websites, Advertising, Marketing Material, etc.
Today, it's always a bigger picture. You need to understand all the strategic facets of marketing, and we cover that … for free.
About President and Marketing Consultant Patrick McFadden
Patrick is known for his "strategy before tactics" and process approach to marketing. He believes success for a small business owner is found in first defining your marketing strategy then arming it with the right tactics. He believes that effective marketing comes from understanding your company to the fullest, the dynamics of the marketplace and identifying shifts, trends and changes. Patrick is active in helping business owners change the context of how customers view what they do and in effect render the competition irrelevant.
Patrick frequently consults and speaks on marketing strategy, marketing planning, marketing processes and the purpose of content in marketing. He has been mentioned and featured on WRVA 1140AM, RTD (Richmond Times Dispatch), INC, and even sought after by American Express OpenForum as a marketing advisor. His insights and advice have been called, "rare, concise, straight to the point, beneficial and informative."
Over the years, we've been fortunate that Indispensable Marketing and Patrick have been seen on media outlets such as:
Follow IM on Twitter: @indispmarketing
Connect with Patrick on LinkedIn: Profile
Subscribe to our Newsletter: Click Here
More Media Appearances
Here you will find highlights of where Patrick has been seen and heard recently, and where he "appears" regularly.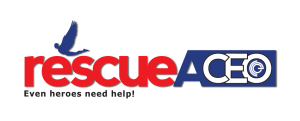 "We can't give a business success story in a box. We can't guarantee your happiness in life. What we can do, however, is explain marketing strategies, tactics, and concepts in a way that will help you take action!"