Do you want to be a successful coach, consultant, counselor, mentor or professional?
When professional service people start talking about being a trusted advisor these days, and they're doing it a lot, they usually default to things like good advice,  a feel-good process, throw in some consultative salesperson tricks and we're on the trusted advisor track.
I've been coaching and consulting for a handful of years now and with every emerging "coined term" there seems to be an equally reactive rush to embrace the accompanying tactical behaviors and it's what leads people to do things that don't make sense.
Below are five trusted advisor behaviors you can no longer ignore as they've become universal and cross industries and demographics in undeniable ways. And they make sense!
1. Take notes.  It works in every industry. It shows prospects that they can count on you to remember and do what they've been talking about.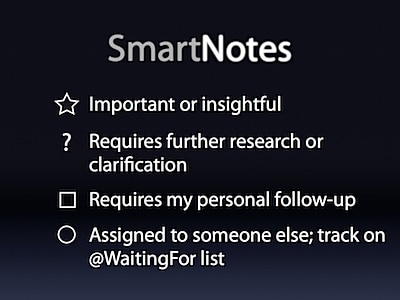 2. Provide testimonials. Showcase what third party vouchers have to say about you. This will vary from industry to industry, but examples include case studies, references, ratings, warranties, and certifications.
3. Strategic noting. Write down something your prospect says and follow up on it later. For instance, if your contact mentioned a large project the last time you spoke, bring it up during your next call. A simple question like "How'd that initiative work out?" will do the trick.
4.  Prove proactivity. Keep up to date on your prospect's industry, and bring major changes to their attention before they reach out to you. For instance, the sales team at a tax firm should closely monitor the new tax rollouts and regularly offer to sit down with their prospects to sort out how the new guidelines affect them.
Here's a framework that I've dubbed "Proactive Proof" to convince your clients and prospects that your firm is proactive. It forces you to get the right answers to questions that showcase why your clients and prospects should see you as an a trusted advisor.
What's going on inside the company?
What's happening with notable parties outside the company — competitors, suppliers, etc.?
Who do the buyers you're working with report to, and/or who are the influencers in the company?
How does this company "keep score" metrics-wise, and how do you help them in what they do?
5. Exhibit chemistry.  Be friendly, clear,  and understand your prospects' nonverbal cues and then start mirroring them. **My hands are only in my pocket for a reason! ;)**
Question: What do you think about these behaviors?